Debunking the Monthly Malady—Menstruation Matters by YFV
On September 13th, Youth For Volunteering and Mera PadBank hosted an online event with four guest speakers. Each speaker represented a different professional field, such as social activism or medical practices, but shared a common goal—promoting the importance of supporting the basic needs of a woman, especially sanitary pads. Even in the 21st century, bias towards females exist in various forms, one being the needless mockery of a regular body function. In the third and final segment of Aashayein, Menstruation Matters highlighted this stigma and helped in breaking down the myths surrounding menstruation.
Niraj Gera—The Social Status Of Periods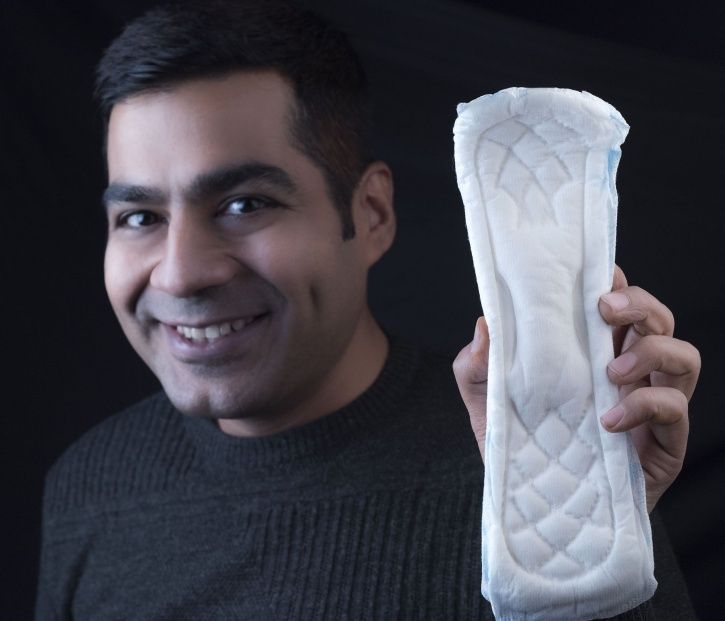 [Image Credits: Niraj Gera]
The first guest speaker was Mr Niraj Gera, the chairperson of the Humanify Foundation and an avid social activist. In his recent project, he has been working towards building a society  that is more accepting of menstruation and provides sanitary pads to those who cannot afford it. He showcased his works as a social photographer, with his series on menstruation and acid attack victims. The visuals were impactful and straightforward, as they summed up the adverse treatment of women in society, both from men and women alike. He was also able to elaborate on the kind of biases that a lot of people might have experienced personally.
Dr Shobha Jindal—Awareness About PCOS
[Image Credits: Shobha Jindal]
Following Mr Gera, Dr Shoba Jindal took over the stage. As a gynaecologist who has been in practice for 23 years, her session focused on educating the audience on a disease that affects millions of women in India, PCOS (Polycystic Ovary Syndrome). She explained how one could identify the symptoms of PCOS and elaborated on specific lifestyle changes any woman can follow to minimise the effects of the condition. Many women who may not have felt comfortable to visit a gynaecologist had their preconceived notions eased by the session, and were at ease while asking questions about usually awkward topics.
Ream Hussain—Medical Aspect Of Menstruation
[Image Credits: Ream Hussain]
The third speaker, Ream Hussain, is a former student and current intern at KMC. She emphasised the importance of menstrual hygiene. Her talk featured a detailed debunking of certain taboos along with the presentation of various case studies of different backgrounds, ranging from period advertisements to examples of discrimination faced due to menstruation. With the help of a comprehensive presentation, the audience was able to grasp the dos and don'ts while one goes through their period along with the various methods to cope with menstrual symptoms.
Riya Jain—Mental Health of Women
[Image Credits: Riya Jain]
To conclude the insightful event, Riya Jain (third-year student at MIT) spoke about how some people may sweep signs of mental health issues in women under the rug as a symptom of menstruation. PMS (Premenstrual Syndrome) is a common condition that affects women's emotions and health during their menstrual cycle. Through this session, Riya was able to convey that PMS is not the only reason a woman can be going through sudden mood swings. To provide an example that could sum up her talk, she engaged one of the audience members in a bipolar disorder test, a condition where one may misjudge the symptoms as a result of PMS.
The event forum was flooded with questions about issues that are usually considered awkward to discuss. The response was enthusiastic, and people were able to share their queries without any hesitation. Plenty of men attended the session and were able to enhance their understanding of what a woman is going through during their "PMS phase". The event was highly successful, and every member of the audience took away something from this talk.
Featured Image Credits: Niraj Gera